Piano Tuning & Repair Services
Services for Piano Owners
Expert piano tuning (historic temperaments available)
Sales, installation, and service of Piano Life Saver Systems, humidity control systems to double your piano's life
Regulation: adjusting the action to compensate for wear
Minor repairs onsite: broken strings, stuck keys, missing knobs
Major repairs in my shop: replacement of worn felt and action parts, key repair, cracked bridge repair
Appraisals for sale or insurance reasons
Piano buying advice; inspection of prospective purchases
Help finding the serial number, age, and history of your piano
(no charge; just contact me)
Thorough cleaning with specialized tools, inside and out
Ivory key chip repair
Replacement of damaged plastic keys
Sales of custom-fit covers, lamps, benches, caster cups, and other accessories
Services for Dealers
Tuning in your showroom
Warranty tunings and repairs (including Yamaha ServiceBond)
New piano prep
Repairs of used pianos
Classes for customers in your store: "How a Piano Works".
Cy is happy to tailor the "How a Piano Works" presentation for a school or other civic group; children particularly enjoy it.
Special Skills & Experience
Certified Dampp-Chaser Humidity Control System Installer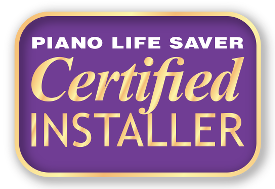 Seller and Certified Installer of Piano Life Saver humidity control systems by Dampp-Chaser Corporation.
Electronic Player System Maintenance and Accessories
To play quietly, PianoDisc and QRS electronic players need regular calibration to compensate for the changing friction on each note, and the software should be updated regularly. I can also install a large variety of add-ons for these systems: a record strip, to allow you to save and play back your own performances; a stop rail and sound module, so you can practice silently; or a DVD synchronization unit, so that music videos show on your TV while the performer plays your own piano.
Contractor for Retailers
Provider of tuning, repair, and warranty services for dealers of Steinway, Boston, Mason & Hamlin, Estonia, Kohler & Campbell, Petrof, Nordiska, Kawai, Yamaha, Young Chang, Samick, Hallet & Davis, Perzina, Ritmüller, and Pearl River pianos, including: Kitt Fine Pianos: Cottonwood Mall, Legacy Piano, Piano Source, Wholesale Piano and Charles Piano in Albuquerque, NM;Showtime Music in Beckley, WV; CONNcert Music World in Bluefield, WV; Petit Music and Schmitt Music in Rochester, MN.
Concert Technician
Piano technician for Southwest Virginia Community College's 2005 Festival of the Arts concert series.
About Cy
Cy Shuster is a professional piano technician serving northern New Mexico. As a graduate of the Piano Technology program at the famed North Bennet Street School, Cy is fully qualified in not only the highest standards of tuning, but also in repairs, regulation, voicing, and appraisals. Albuquerque Public Schools has approved him as a volunteer, having passed their background checks.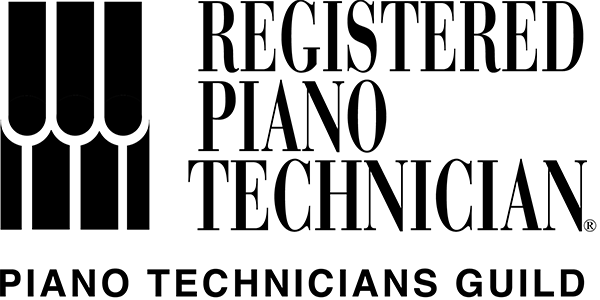 Cy is one of only about 2,500 technicians in the U.S. who has earned the title of Registered Piano Technician (RPT) by passing a series of rigorous examinations on the maintenance, repair, and tuning of pianos.  Only RPTs are authorized by The Piano Technicians Guild to display the logo containing the words "Registered Piano Technician".
Code of Ethics
All members of the Piano Technicians Guild adhere to the following code of ethics:
I will act honorably and in a professional manner.
I will render the best possible service under the circumstances, always keeping the best interests of my client in mind.
I will engage only in fair trade practices in the knowledge that I am reflecting the honesty and integrity for which the Piano Technicians Guild stands.
I will use the name and trademarks of the Piano Technicians Guild properly and will encourage others to do the same.
I will strive to upgrade my professional skills and I will encourage and help others to do the same.
I will promote, in any way that I can, good will toward my profession and toward the music industry.